Floor Guide
1st floor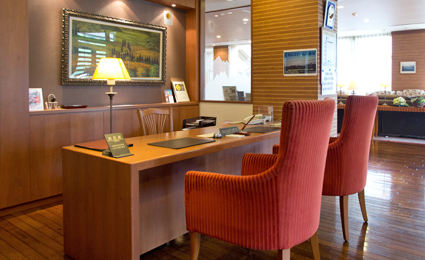 Concierge desk
Opening hours
Check-in from 3pm/Check-out till 11am
Delivery service 7am-10pm
Welcomed by concierge as entering the lobby. Seat and relax at concierge desk to check in.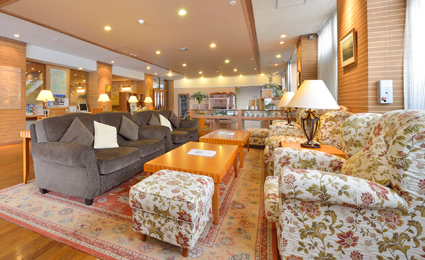 Lounge
Guest's companion can wait and relax at lobby exhibiting wood products made by "Suzuki Craft."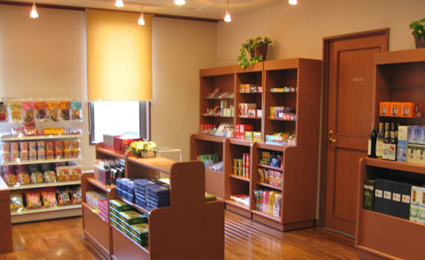 Shop
This shop is placed in front of concierge counter and offering souvenir, snack, alcohol and daily necessities. Wood products of "Suzuki Craft" located in local Higashikawa-cho are also sold.
Opening hours
7am-11am/ 3pm-10pm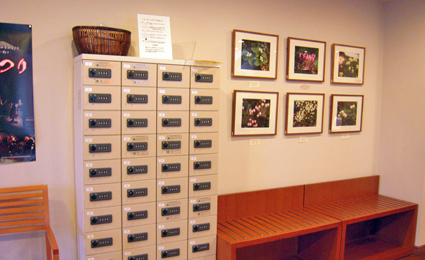 Safety Locker
It is not set at guest room so please use the one next to concierge desk.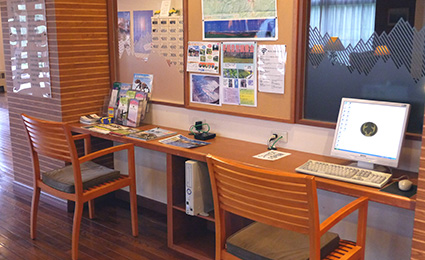 Information Counter
It is adjacent to concierge desk and offers free internet. You can check the information of nature in Asahidake and also time table of ropeway here.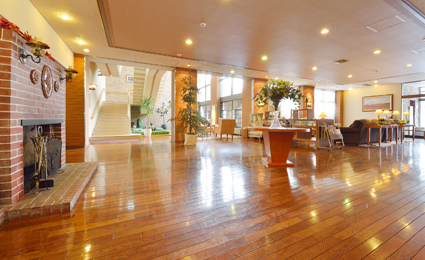 Lobby
Old fireplace, which is from Komakusa cottage before Deer valley hotel reformed, is still kept at this lobby. You can enjoy warm flame of fireplace in winter.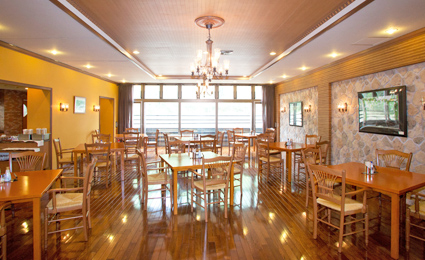 Restaurant
Opening hours
Dinner: 6pm-9pm (※Last order: 8:30pm)
Breakfast: 7am-9pm (No reserved seat)
Warm wood taste and open-kitchen increases appetite. This restaurant serves breakfast and dinner featuring by local and seasonal ingredients grow in soil and water of Higashikawa-cho under heavy snow. Enjoy about 30 sorts of buffet menu.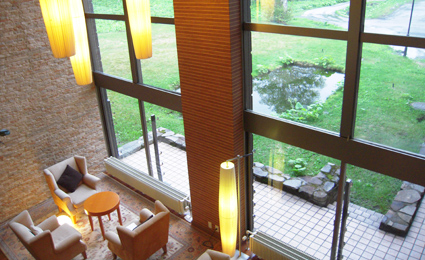 Mountain view lounge
This is open ceiling lounge adjacent to stairs and offering a view of Asahidake ridge line with sunlight shower. (There is no elevator in our hotel.)
Multi-purpose Room
Located at 1st and 2nd and used for meeting room and training room for sports training camp when weather is bad. Especially 1st room is available for the place to wax and repair on ski items.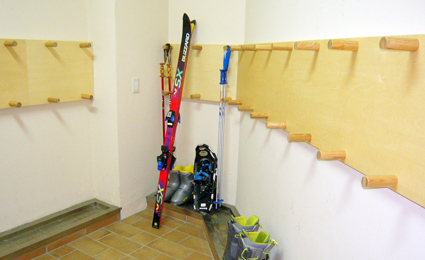 Ski drying room
Located next to entrance and about 3mins drive from Asahidake ski field. There are cross country course available around hotel.
2st floor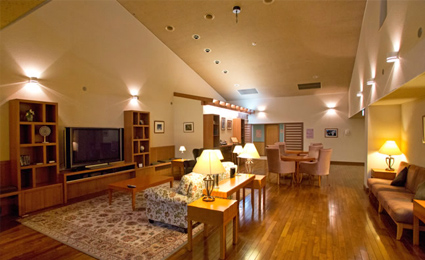 Play Hall
Communication space equipped with 60size plasma TV provides Jazz music played by dolls and place for communication with each other over alcohols.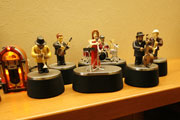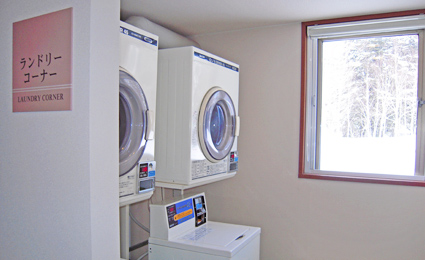 Laundry corner
Laundry corner is around entrance of multi-purpose room on the 2nd floor.
3st floor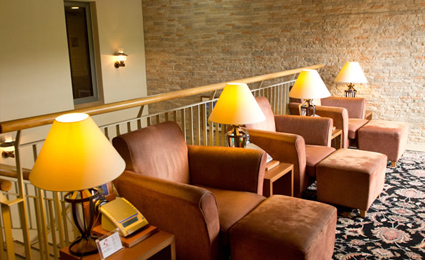 Healing Space
Spend your own time with hearing healing music or deep meditation. In day time you can have a view of Asashidake in the depth of forest, at night enjoy tranquil time with less town light.
View from healing space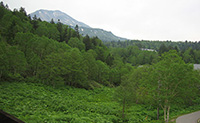 Floor Guide
Guest room/ healing space
Guest room/ Onsen bath/Play hall/ Multi-purpose hall/ Laundry corner
Guest room/Concierge desk/Lounge/Shop/ Safety locker/Information counter/Lobby/Restaurant/Mountain view lounge/Multi-purpose room/Ski drying room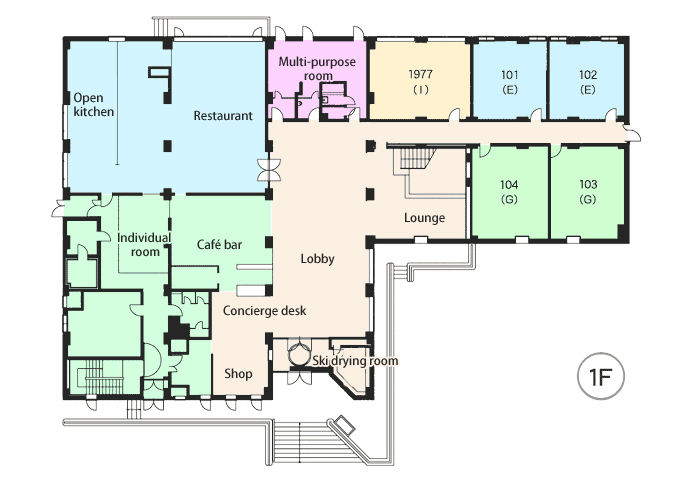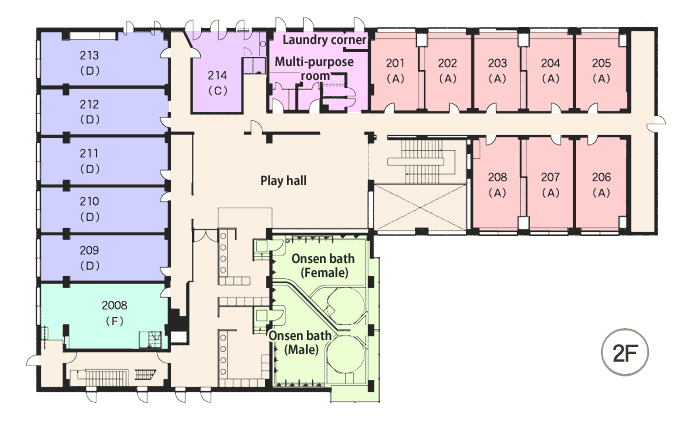 Japanese & Western style family type
2rooms Mountain side(42m2)
Luxury Two-connecting room
Barrier-free designed twin room